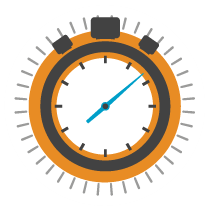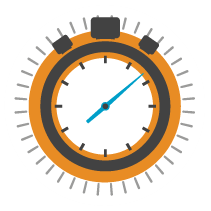 CrypKey Instant (32 bit applications)
Effortless software licensing management and copy protection
CrypKey products are made to work with the administrative rights and access levels required by your company policies.
No changes to source code required making it quick to implement
Easy to use wrapper style program, get your software to market in no time
Flexible software licensing models include perpetual, day limited, use limited, floating network and USBKey locking
Seamlessly encrypt your executable (EXE) and dynamic link library (DLL) files
Affordable Lite Version with no Floating Network or USBKey licensing support
The easy-to-install and simple-to-operate software licensing and copy protection solution
CrypKey Instant is a proven encryption tool that protects your software against illegal copying and unauthorized use. It's a software-based solution, which means customers who use your CrypKey-protected application do not require a hardware key (i.e., a dongle). CrypKey Instant protects your software in mere minutes; no new software code or changes to your source code are required. Once configured, CrypKey Instant's protection takes effect in less than 30 seconds! And you don't need to worry about your employees being stalled or interrupted by pesky administrative policies. Your CrypKey product is made to provide the user access you need.
The choice for effortless software licensing and protection
Offering the same robust protection as CrypKey SDK (software developer kit), CrypKey Instant is the ideal choice for anyone who needs a quick and effortless software copy protection and licensing solution. CrypKey Instant differs from SDK only in its simplified and streamlined implementation. It seamlessly encrypts executable (EXE) and dynamic link library (DLL) files with CrypKey's proven copy-protection and licensing technologies.
Software licensing & copy protection solutions for any industry and any business model
Software Licensing Demo*
Download a Demo of Crypkey Instanttm
Document & File Protection Demo
Download a Demo of Crypkey DLM

*This software protection demo is our Crypkey Instant product in which it's very easy to see how Crypkey works. If you are looking for a higher depth of control, we also offer an SDK version which can be viewed on our Products page.
Top 5 key features Developers watch for when selecting Software Licensing Solutions
We spoke with 100 independent developers and here's what they named as their Top Five Preferences when selecting software copy protection & software license management solutions:
Basic Security

A streamlined solution that protects their software, documents and files from illegal copying and distribution.

CRYPKEY SOLUTION: As the first company to create software based protection, we specialize in understanding the level of security your business needs and developing the best solution for you.

Ease of Use

Simple solution with a variety of security options to control how the copy protection and licensing integrates with their product.

CRYPKEY SOLUTION: Our product is simply designed to do the heavy lifting for you and comes with a step-by-step user manual as well as one on one technical support from our experts.

Customer Confidence

The ideal is to make the software licensing as difficult as possible for non-paying, unauthorized users …but never at the expense of causing frustration to good paying customers.

CRYPKEY SOLUTION: We prevent unauthorized user access by protecting your product with industry leading encryption, preventing reverse engineering and locking your product to a specific computer(s).

Extensive Features

Several developers found protection software products that appeared to have the features they wanted but which were not able to meet their criteria.

CRYPKEY SOLUTION: For 25 years we have made it a top priority to evolve our features list by developing innovations inspired by the challenges our customers were facing with their copy protection.

Simplified Pricing

Many customers require flexible software licensing pricing models that fit within their budget and do not charge royalties.

CRYPKEY SOLUTION: Our simplified pricing includes various subscription options allowing you to select a pricing model that suits your business and your budget. And you do not pay royalties.