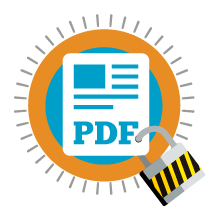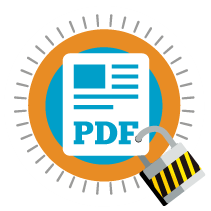 CrypKey DLM (for Microsoft windows documents)
"Get Paid for Every Copy"™
Provides copy protection & Document License Management for:
PDF Documents
PowerPoint Presentations
Many other file types, including Audio/Video Files
For those companies that need to protect confidential documents or entrepreneurs who want to protect their valuable intellectual property, the CrypKey Document License Management tools are the solution for you.
What features does the CrypKey Document License Management have?
Using CrypKey's proven encryption process, CrypKey DLM combines the data file and the assigned security control options and encrypts them together. This is done using CrypKey's award-winning technologies. Once encrypted your file can only be opened or viewed with a software and/or hardware key.
Distribute Documents & Files with Peace of Mind
Copy Protect
Lock to Windows PC or USB Key
Bank-level Encryption
Sell with Peace of Mind
Offer Time Limited Demos
Control the Use
Get Paid for Every Copy
Sell to Risky Markets
Control the Use
Add Time Limits
Block Printing
Block Copy/Paste
With CrypKey Document License Management you can even assign network licenses to documents and dictate the number of concurrent users!
Distribution Options
Electronic Delivery
USB Key (with Locking) – see  USBKey product – the documents can be delivered on the USBKey, many sizes are available
Choose your distribution method
CrypKey DLM products are compatible with many distribution options. Your documents and files can be used securely through online download, email, and CrypKey USBKeys. CrypKey USBKeys are the perfect solution for users who require portability and use on multiple computers.
Two standard formats available:
Electronic
Immediately downloadable
Locked to the computer, guarantees payment for each copy
Instant reception of payment online
Ideal method for mass automated sales of valuable information in files
Use the included CrypKey SiteKey Generator to manually generate unlock codes, or
Use CrypKey Casper to automatically unlock your documents 24/7. 
Flash Drive
Locked to a  USBKey, guarantees payment for each copy (see CrypKey USBKeys on the Products page).
Quick to deploy, no install, just plug in and begin
Can be self-contained, everything needed is on the USBKey, makes it very reliable
Popular green alternative to paper manuals or books
Choose limits based on your licensing needs
CrypKey Document License Management allows you to decide how your PDF files will be used without interfering with the viewer's experience. You choose to allow or deny printing access, limit the number of days it can be used, or set a document expiry date. With the electronic option, you can even limit access based on number of concurrent users.
PDF Protect
Get High Level Copy Protection Security
CrypKey PDF Protect is the ideal solution for protecting your PDF documents. Distributing documents without protection means your files are easily duplicated, shared, and viewed by anyone. When you secure your PDF files with CrypKey PDF Protect, they are protected with bank-level encryption technologies. Your files are protected from 'save as', 'print screen', 'copy and paste' and other functions that compromise security. CrypKey PDF Protect automatically protects against printing via virtual machine or moving the file to another computer/USBkey.
PowerPoint Protect
Protect your PowerPoint presentations with CrypKey DLM copy protection and licensing. Good for use with all .ppt files, CrypKey PowerPoint protection allows you to control the use and prevent copying of .ppt files with features such as print-screen blocking, day limited, use limited, and much more.
NEW! CrypKey Document License Management now supports 64bit PowerPoint and .pptx files!
Audio/Video Protect
Protect your intellectual property and control the use of your audio and video files with CrypKey Document License Management technology. With your files protected by CrypKey's top-level security software, you can easily distribute your files without risking unauthorized use. CrypKey gives you full control over the licensing of your files with minimal disruptions to the user's experience.
Supports all Major File Types:
.wmv
.wav
.mp3
.mp4
and many more!
(portable devices and players not supported)
Do you have a unique requirement? We can customize the CrypKey Document License Management software to suit your needs!
Software licensing & copy protection solutions for any industry and any business model
Software Licensing Demo*
Download a Demo of Crypkey Instanttm
Document & File Protection Demo
Download a Demo of Crypkey DLM

*This software protection demo is our Crypkey Instant product in which it's very easy to see how Crypkey works. If you are looking for a higher depth of control, we also offer an SDK version which can be viewed on our Products page.
Top 5 key features Developers watch for when selecting Software Licensing Solutions
We spoke with 100 independent developers and here's what they named as their Top Five Preferences when selecting software copy protection & software license management solutions:
Basic Security

A streamlined solution that protects their software, documents and files from illegal copying and distribution.

CRYPKEY SOLUTION: As the first company to create software based protection, we specialize in understanding the level of security your business needs and developing the best solution for you.

Ease of Use

Simple solution with a variety of security options to control how the copy protection and licensing integrates with their product.

CRYPKEY SOLUTION: Our product is simply designed to do the heavy lifting for you and comes with a step-by-step user manual as well as one on one technical support from our experts.

Customer Confidence

The ideal is to make the software licensing as difficult as possible for non-paying, unauthorized users …but never at the expense of causing frustration to good paying customers.

CRYPKEY SOLUTION: We prevent unauthorized user access by protecting your product with industry leading encryption, preventing reverse engineering and locking your product to a specific computer(s).

Extensive Features

Several developers found protection software products that appeared to have the features they wanted but which were not able to meet their criteria.

CRYPKEY SOLUTION: For 25 years we have made it a top priority to evolve our features list by developing innovations inspired by the challenges our customers were facing with their copy protection.

Simplified Pricing

Many customers require flexible software licensing pricing models that fit within their budget and do not charge royalties.

CRYPKEY SOLUTION: Our simplified pricing includes various subscription options allowing you to select a pricing model that suits your business and your budget. And you do not pay royalties.