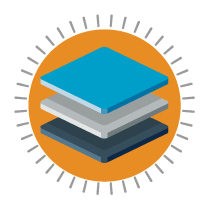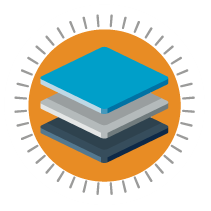 CrypKey SDK
Superior software licensing and software copy protection for program developers.
CrypKey products are made to work with the administrative rights and access levels required by your company policies.
Flexible API keeps you (the developer) in control with customizable Interface & Encryption
Flexible licensing models include perpetual, day-limited, use-limited, floating network and USBKey locked
Exclusive CloneBuster and Stealth anti-hacking technologies
CrypKey Intelligent Hardware Sensing (CIHS – hardware locking)
The comprehensive software licensing and copy protection solution.
CrypKey SDK (software developer kit) is a proven encryption tool that protects your software against illegal copying and unauthorized use. It's a software-based solution, which means customers who use your CrypKey-protected application do not require a hardware key (i.e., a dongle). CrypKey SDK offers developers advanced functionality, customization, and control.
The developer's choice for software licensing and software protection.
CrypKey SDK offers maximum flexibility for implementing customized copy protection and software licensing strategies. With CrypKey SDK, you embed the function calls into the source code of your application. And you don't need to worry about your employees being stalled or interrupted by pesky administrative policies. Your CrypKey product is made to provide the user access you need!
Inquiries
Questions or comments? We'd love to hear form you!
We make every effort to reply to your inquiries within one business day.
Trusted by many leading companies